What a story!
I just finished watching the Extreme Weight Loss episode featuring Ryan Sawlsville and I'm still buzzing.  The dude looks fantastic!  But even more than that, it sounds like he feels fantastic, both inside and out.  What a testament to Ryan's hard work and Chris Powell's ability to bring the best out of him.
I've been looking forward to this episode for weeks and had many questions going into it.  Ryan's experience as a limb-different person is completely different than mine.  We share a name and a love for the Packers, but I was born with one hand and he lost his.  And he lost his entire arm, which I know makes a world of difference.
Honestly, when they focused on his fear of riding a bike so dramatically, I was like, "What's the big deal?  Sheesh."  Then, as I watched him and thought more about it, it totally made sense.  As of three years ago, the balance he'd known his entire life completely changed.  And while falling off a bike might not seem like that big of a deal, Ryan is still learning what can physically hurt him.  "If I hurt my right arm, I'm screwed," he said at one point.  I totally get that, I just rarely think about it!  I think Ryan is probably more cognizant of his missing arm than I am and that makes a lot of sense.  As a big guy still learning what his body can and can't do and who'd never ridden a bike before in his life…what an accomplishment!
I was so proud to see Ryan obliterate each and every goal and to see Chris's reaction when he did.  But, I appreciated that they included his missteps, too.  I've been yo-yo'ing with my own weight for some time now and it was inspiring to see Ryan make the corrections when confronted rather than quit.  I often find myself in the same boat, as I'm sure many of you do, too.  We can do this!
When Ryan was getting fitted for his new prosthetic, my wife asked what I thought about it.  I think it's awesome!  I don't wear one myself, but I'm not anti-prosthetic, by any means.  It makes sense to me that Ryan would want a prosthetic to help because he lost his arm.  For him it's replacing something that was taken from him.  For me, it was an addition to something that was never there.  I loved seeing Ryan's reactions when the hand was moving…priceless!
It was also cool to see how Ryan affected both Clay Mathews and Donald Driver.  I know it was the experience of a lifetime for Ryan to be with them both and I'm sure it meant a lot for them to take such a genuine interest in him.  And Chris…just such a cool guy.  His pride in Ryan was adorable and I'm sure he had his eyes opened as well.  I'd be curious to know if Chris devised any training specifically for Ryan given his limb-difference?  I'm sure he had fun with it.
So, congratulations, Ryan.  You did it.  You reached your goals and you reached the hearts of countless viewers.  You've inspired many, including me.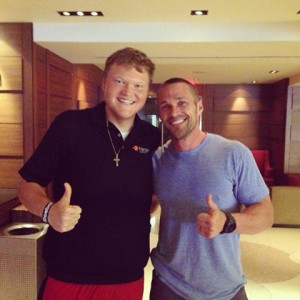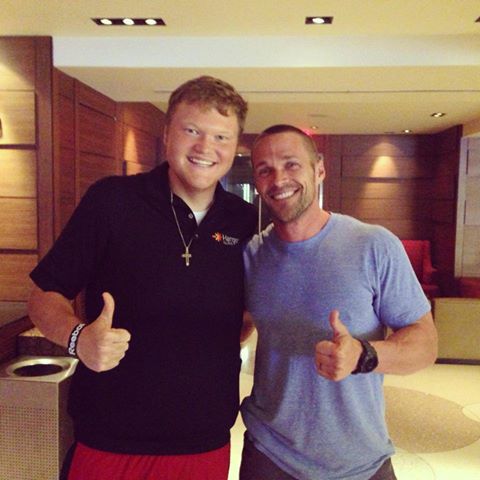 Thanks for sharing your journey with the world, man.
Keep up the great work!