We're all different.  That's what makes us awesome.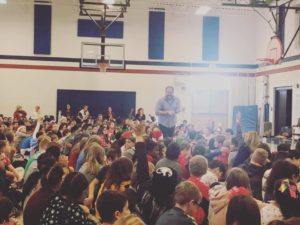 My name is Ryan Haack and I'm an author, blogger, speaker, and dad. Oh, and I have one hand. I've created a program called: Different Is Awesome! Acknowledging, Accepting and Celebrating What Makes Us Unique!
I was born missing my left arm just below the elbow, so I'm no stranger to being or feeling different.  It's my goal to help students (grades K-12, but especially our younger ones) realize that we're all different and not only is that ok – it's AWESOME!
This program is unique in how it addresses the issues of diversity and bullying found in any and every school. Instead of focusing on what not to do, the program emphasizes what to do!  A dad of three children myself, I know the curiosity that exists within them and also their willingness and ability to learn.  They need to know that it's human nature to notice differences and then be taught the appropriate way to react and accept.
Different Is Awesome! stresses the importance of each child in attendance. It tells them they are valuable and necessary and that when they realize this, they'll see the value in everyone around them. They've heard a million times not to point and laugh at someone, but this program goes beyond just being respectful.  It encourages them to reach out and become friends with those who are different. Having friends who are different makes our lives so much more interesting and fun!
Through funny stories, demonstrations and videos, I'll make sure that when your students go back to their classrooms they will:
Have a greater understanding of how to appropriately react when they notice differences in others
Be challenged, not only to accept those who are different, but to befriend them
Know that they are valuable and have much to share with the world
Be difficult to calm down because they'll have had so much fun (Read: They'll remember what they heard)
If you think my program would be beneficial for your school – and I believe it would be – please contact me (form below) and we can arrange for me to come and have a blast with your students and teachers!
Sincerely,
Ryan Haack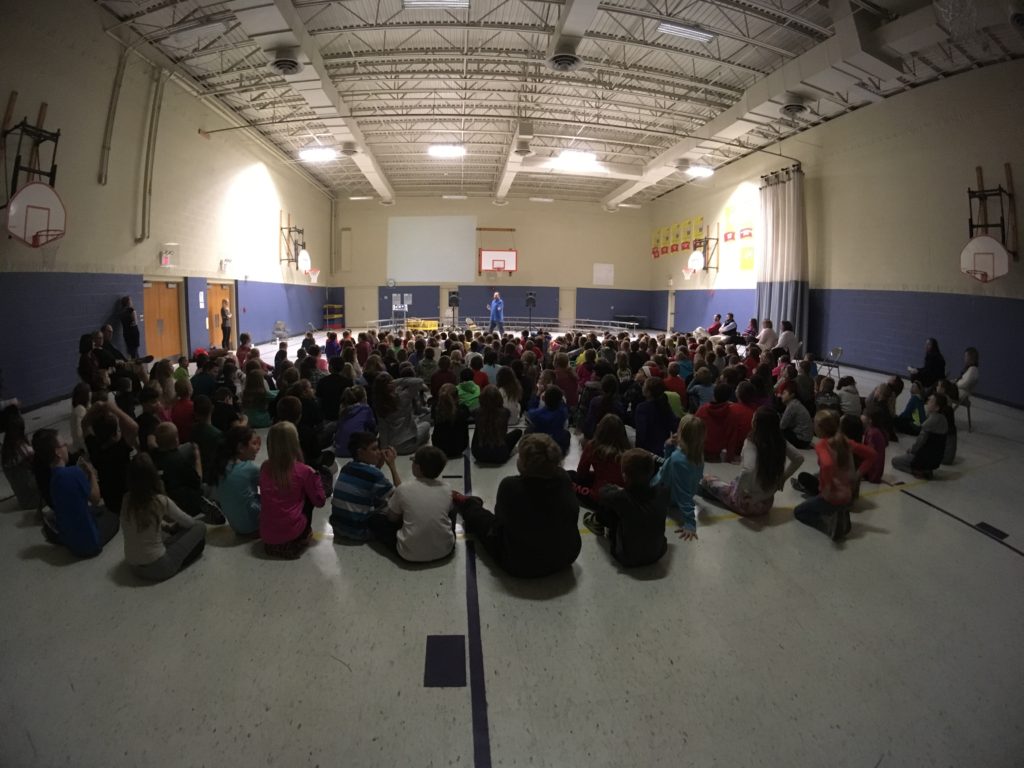 What people are saying:
"When you came to speak, I thought you and your videos were amazing and engaging.  You spoke from the heart and were very honest with the kids.  You are an inspiration to any of life's challenges." – Katie H., teacher
"Ryan knows how to interact with students and knows how to engage them in his life story. He speaks to them in a way they can understand and shows them that, while he is different from most other people on the outside, he can do anything. He instills that message with the students telling them that they, too, are valuable and they, too, can accomplish anything they set their minds to do." – Sue R., teacher
Ryan provides amazing messages, which folks will remember due to his engaging presentation skills. We loved having Ryan at our school – he made the whole day feel awesome!" Ann Princl, principal at VAIS in Verona, WI
Great program! He engaged our students in the presentation and his message is one all of our children need to hear. Ryan's interaction with the students is comfortable. When he demonstrates things he can do that students don't think he will be able to do, he immediately has their attention. Students will enjoy the presentation and teachers will have an opportunity to easily follow-up with the whole class and with individual students." Sue Murphy, principal at Waubesa Intermediate School in McFarland, WI
"Ryan's message was very powerful, especially to our upper grade levels. It really made them stop to think about how they take so many things for granted." Janis Lindsey, principal at Sherman Elementary in Springfield, IL
"This was a good real life experience for our kids and staff to have come in. All of us are AWESOME in our own way. All of us overcome some obstacle(s) in our life that makes us who we are. Good for kids to see how active Ryan is and he impressed the kids that you can find a way to figure out and get beyond these obstacles in life." Tom Schmitt, teacher at Elm Lawn Elementary in Middleton, WI
"Good balance between presentation and interaction. Presenter knew his topic! Encouraging speaker! I loved when the kids cheered when he tied his shoe! Great for all ages. Pacing was good. Crowd control-excellent." Wanda Meador, librarian at Lake Highlands Elementary in Dallas, TX
"Ryan has a wonderful way of talking with children. He has a special message, that coming from him, children listen and can relate." – Tracy H., 3rd grade teacher
"This was a wonderful presentation. Ryan's message worked very well with our school's message. Ryan was able to immediately develop relationships with our students and deliver a message that reinforced our philosophy. Along with Ryan's message, I loved how he was real with the kids and how he was able to connect with them. Bring Ryan in to speak with your students if you want them to hear a genuine message about differences and acceptance." – Roz C., elementary principal
"Ryan did a great job!  I would recommend him to speak about perseverance and acceptance. He has a fun and outgoing personality!" – Angie D., kindergarten teacher
I also speak at corporate events and meetings! Take a look at the video above.
I would be honored to speak at your school or church or business.