Last weekend I had the opportunity to attend the Helping Hands Foundation's Winter Outing for the SIXTH year in a row. It always feels like family. I love that, especially since I'm a Midwestern boy from Wisconsin and all my East Coast friends treat me like one of their own.
One of my favorite moments every year is reuniting with my little buddy, Ella. It's been so fun to watch her grow and this year she's missing teeth! As I walked towards her she saw me and threw her hands over her mouth in surprise. I got to her and she threw her arms around me and said, "Hi, Ryan! I missed you so much!" Good grief!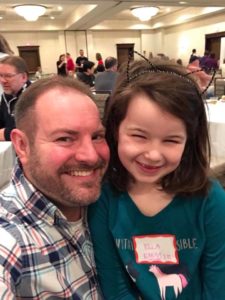 Another highlight for me was getting to meet Mike Alt. Mike lives in Reno, NV, which is nowhere near Las Vegas, it turns out. He founded "Can't Is Not An Excuse" and I loved hearing him share his story with the teens and the whole group. Mike is a good dude with a great message.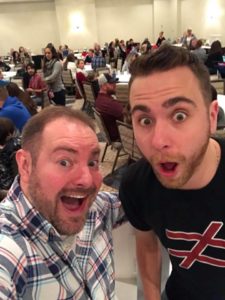 Then there's Jen Reeves. We don't get to see each other nearly as often as we'd like, so when we both found out we were going to be in Boston, we kind of freaked out. No exaggeration, Jen is one of my favorite people on Earth. The work she does with Jordan and Born Just Right is incredible and it was so fun to hear them share their story and watch them interact with everyone.
I also got to meet Meghan Rose and hear her share her story with the group this year. Meghan is an actress in NYC and I loved seeing her share her confidence with everyone, especially the teenage girls. They LOVED her and righty so! Love that they had her as a role model and she was so open with them. (Meghan is in the middle and Kristy, another AMAZING roll model is on the right)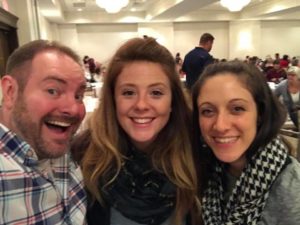 And of course it's always a blast to hangout with my biological son (not really), Nick Newell, and his new bride, Danielle! Nick is also one of my favorite people on Earth and I love watching him interact with all the kids over the weekend. They think he's so cool (he is) and he loves them. It's fantastic.
I'm also grateful for the adult mentors. Every one of them brings something unique to the group and the fact that they give of their time to speak into the lives of kids who are still learning about themselves and life is so impressive. I spent time with the high school kids this year and it was SO great to hear them having deep discussions about issues that affect them and sharing common experiences. I've watched some of these kids grow for the past six years and the maturity, the ability to see beyond themselves was amazing.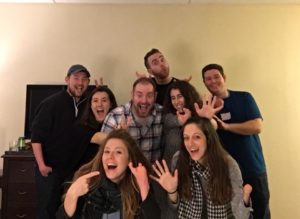 Of course, the weekend doesn't happen without all the amazing volunteers and especially Patti and Dayna. Two of the coolest, kindest, most selfless people I know. I think most people would be shocked if they really knew what these two do behind the scenes to make everything work. Thank you for everything you do to make sure all of us have an amazing weekend together!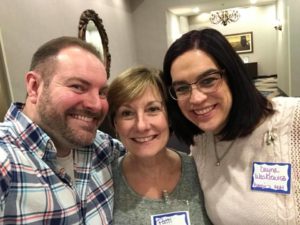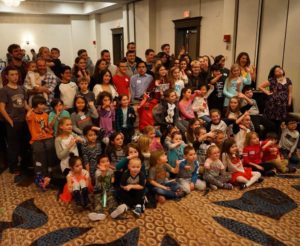 What was also great about this weekend was that for the first time I came a day early so I could give a couple presentations at a school. I stayed with the Rovedos on Thursday night and spoke at their little guy Cam's school on Friday morning. Everyone at JFK Elementary was amazing and I loved meeting Mrs. Reilly and Mr. T! I very rarely speak at schools where someone else has one hand, so this was a blast to see the kids already kind of know what's up, but still be excited about my visit.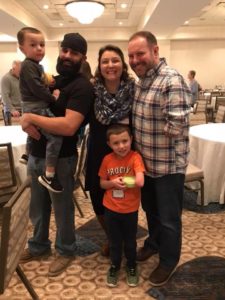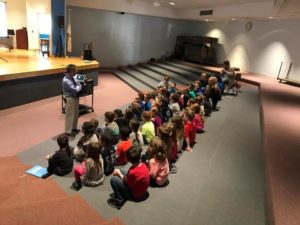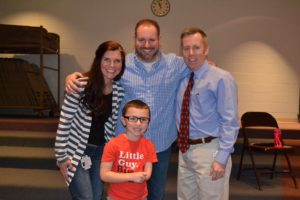 Had an amazing time out east and already can't wait until next year!