Yesterday Twitter blew-up over the death of former football star Tyler Sash.
I wasn't familiar with him, but saw that he was a Big 10 kid (Iowa), so I read more. He won a Super Bowl with the Giants his rookie year in the NFL, played a few more years and has been out of the league since then. He seemed to be friends with everyone. And nobody could believe he was dead. Then I started seeing things like, "Depression is no joke."
And that's when I thought to myself, "Is this what they call a trigger?"
It sounds like it might have been suicide that took Tyler, though it hasn't yet been confirmed. If it was, though, it's horrible.
Obviously, it made me think about my dad.
This week has been interesting for me. It's National Suicide Prevention week. I've advocated in years past during this week because of my uncle's suicide thirty years ago, but this year is different. I'm struggling to know just how to hold this all in my heart and mind this week.
On Monday, for instance, I took my son to the doctor. I was looking at him while we were checking in and was caught off-guard when I heard, "Grandpa Calvin still ok for the emergency contact?" I snapped my head toward the young man, hoping Sam wasn't paying attention, and politely said, "Actually, if you could please remove him from the account, we'll be ok with just me and Julie for now." Those moments are fleeting, but nonetheless difficult to work through.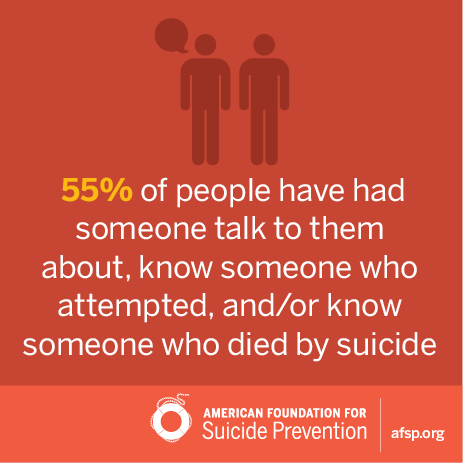 I also saw a beautiful photo a good friend of mine post of her youngest son's hand being held by that of her father-in-law, his grandfather. Within the heart-felt caption she quoted Proverbs saying, "A good man leaves an inheritance to his children's children…" and my heart sank. Was my dad not a good man? Of course he was, but in that moment, my heart was broken. My kids won't ever hold his hand again. My brothers' kids will never hold his hand or be held by him. I absolutely hate that. Hate it.
And here's the thing…I was never upset with my friend for posting that. It's beautiful! And I'm so happy for them, for real. But, it triggered something in me that I had to work through. Which is hard, but ultimately good. Thankfully I have an amazing wife who let me discuss it with her and make her late for whatever she was getting ready for.
Honestly, this post seems a little self-centered to me, but I'm still sharing it because I'm sure there are tons of people who are going to read it and be like, "Dude, this is exactly how I feel!" And we shouldn't feel bad about it. The fact is, we lost someone to suicide and it sucks and it's absolutely normal to struggle with how to feel.
I think it's pretty clear that I'm all for suicide prevention. Now more than ever before. That said, this year I don't really want to be a champion for the cause. I need to be okay with the fact that I'm still grieving.
So, if you've lost someone to suicide…I feel you. I'm with you. And I'm so sorry. We'll get through this.
If you're thinking about suicide, please please ask for help. I know it's hard and I know you don't or maybe can't think about it in the moment, but please, just tell someone. It might seem like the only way out of whatever situation you're in. It might seem like the only way to make the pain stop. But, please hear me: IT'S NOT. It's not the only way. You're valuable and we need you and I'll shout that from the rooftops until the end of time. Stay with us. We'll help.
For everyone else, count your blessings. I'm not saying that to make you feel bad, either! Seriously, be grateful if you don't struggle with these thoughts or haven't been affected directly by the devastation that is suicide. Keep spreading your light and life and love to those around you.
You never know who needs it.
National Suicide Prevention Lifeline – 1-800-273-8255