My children's book, Different Is Awesome!, has been out for less than a year.
I always had high hopes that it would affect people positively.
I even had this crazy notion that it could change the world.
Some people told me that expectation was ridiculous.
I begged to differ.
And continue to do so.
The first print run was a touch over 3,000 books (they forgot to shut the printer off).
I'm happy to announce that it's already time for the 2nd printing of Different Is Awesome!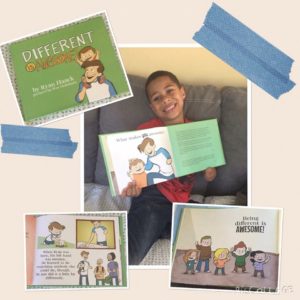 There are still, like, 30 copies left in the warehouse, so I'm hopeful that if you've ordered a copy recently or plan to shortly, you'll still get one of those. If not, the wait shouldn't be too long as the 2nd edition is set to be completed by late June.
Thank you SO much for all of your support and for sharing your pictures and stories over the last year. Every single one makes me smile.
And here's the deal…this is just the beginning.
Let's keep making the world a better place!
Sincerely,
Ryan